Jenn's Corner: Riichi/Reach/リーチ in Seattle…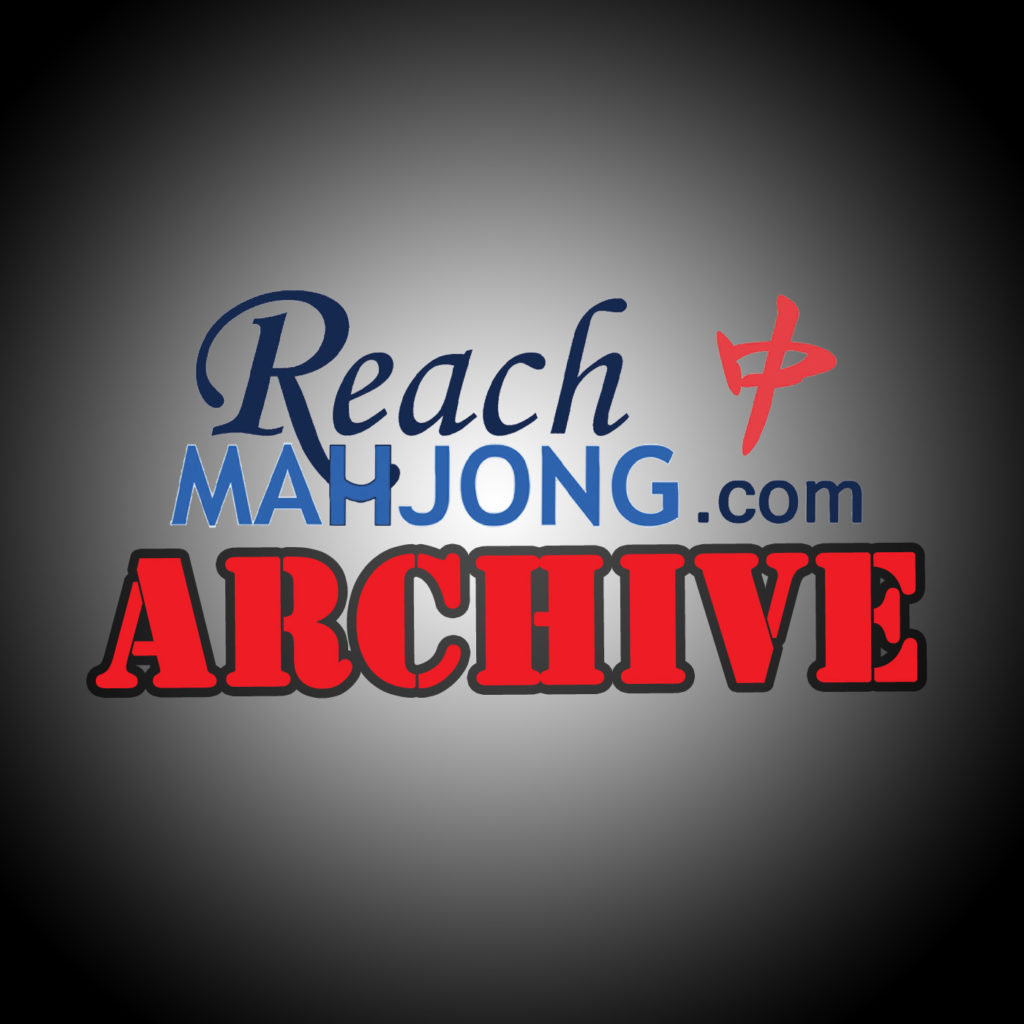 I went to my parents' house for the Christmas holiday. One of my favorite things to do when I'm back in near Seattle area one of my new favorite things to do is play a few games with the Seattle Mahjong Group.

The boys (I have heard a rumor that female members exist as well but this is something I have yet to confirm with my own eyes) didn't disappoint and 8 players got together in a huge beautiful house, with a heating drawer full of yummy chicken, to play our favorite game.

Before I got lost on my way to the house (turned left at a T that should've been right…) I stopped by QFC because 6 months out of the US left me with a severe Cheetos deficiency. I picked up the only 2 cheesy chips that matter (nacho cheese Doritos) and since I was dressed in my usual Mahjong gear (short skirt, tall boots, new rider's jacket, skull cap), the bagger at the grocery store told me I looked, "well put together." I thanked him and he proceeded to dis my wallet. Whatevas~

So I finally arrived, just 30 minutes late (sorry everyone!) and we got started. 2 tables, 9 players and I rotated into both games.
I freakin love mahjong.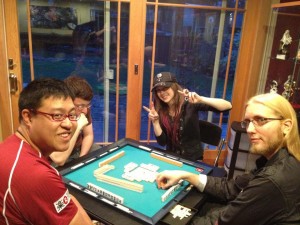 There are lots of things these people know about Japan that I don't, but I was able to at least keep up with all mahjong conversations and save my name as a pro by answering some great questions about the game and my recent activities.

I think I got 2nd or 3rd in both games. I won some good hands, but there were some players that just kept winning and winning and with big scores too! It was a great day of mahjong. Also a great day of summer sausage, which was generously provided by the hosts. Thank you!

After the games were done (and I was dead from jet lag) we loaded up in a yummy badass WRX (and a few other cars) and went out for Chinese. Let's just say there was a LOT of sweet'n'sour on the table.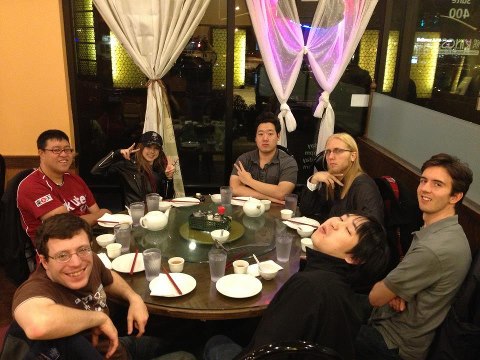 I can't wait to get back for another game. You should all make this sort of group in your own community too. Unless you live in King County and then you should join this group. A special shout-out to the venue hosts and organizers!