D1 Chapter 3, Attack! Attack?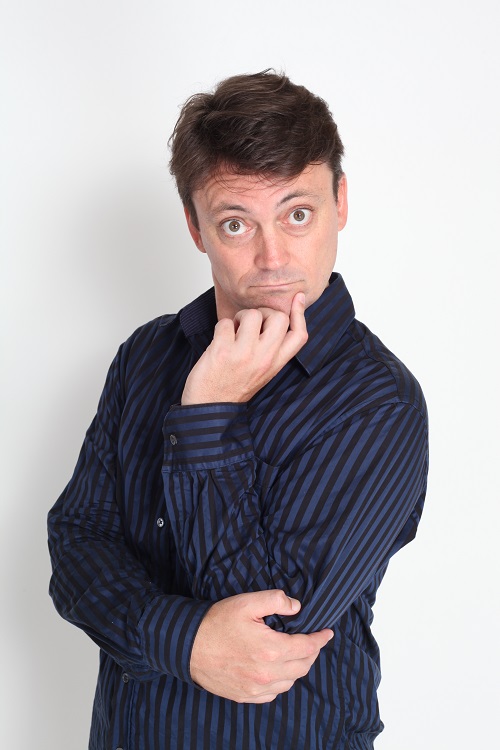 My plan after a lackluster start to the season was to just go back on the attack more. It was perhaps relatively successful in the second session but I got a little out-lucked as a couple of us tried to sponge free points off the guy who really did seem to be just indiscriminately on the attack.
This last week, I feel like the story was more the fact that all the players were paying more attention to and reacting to what the other players were doing. In particular, I was up against Sakiku Tezuka, a player I feel like I have never really fared well against. One instance indelibly etched in my memory was a the final hand of a TV tournament game we were playing with Ton-ton and Kansuke also at the table.
On the final hand, Tezuka and I were both vying for last but I had the dealer button and had won a hand and had large dreams of turning things around. Especially because the tournament director had made a big stink about insisting that nobody win on any "meaningless" hands to end the game. To be clear, and I've ranted about this before, I believe this philosophy is total BS and will probably rant about it again in more detail in the future. To sum it up quickly, the supposedly ethical rule is that if you can't win the game, you should not only not win the hand, but if you're so far from winning that you don't even really have a shot at winning the whole game, you should be folding as hard as you can from draw one. While I think it's BS, I'm not above letting a rule help me, especially when I don't have to do anything otherwise untoward for it to help me. I was dealer so I could win hands until I didn't. I figured it was basically me against Ton-ton when suddenly in the middle of everything Tezuka says "ron" to one of Ton-Ton's discards (I can't undercapitalize "ron" enough there, she always speaks really quietly). Haneman tsumo wouldn't have been enough for her to win. Even baiman tsumo, which is why she hadn't reached. She just sat there quietly waiting for Ton-ton to walk into her haneman ambush.  I can't remember all the details about exactly what she needed to win, but the point is, as MCA used to say, she's crafty.
It happened on the very first hand this week. The dealer had ponned a couple value tiles, I had reached with a couple dora, and without even reaching, she still managed to draw mangan. It seemed to happen that way pretty much throughout the session too. She was the clear winner of our table for the day although she didn't totally run away with the score. The one time I felt like I enjoyed any success was when I was able to use one of her few overt attacking moments to my advantage. I was dealer, dora was 北, I got to tenpai with this
七八九⑥⑦⑦⑧⑨456北北
As we know, my current strategy is generally to attack but this felt different. She had just chied an outside tile in the North seat and it kind of looked like maybe she had 3 dora already in her hand, though of course I knew she didn't, I think she did probably have the other two. Moreover she discarded my soon to be winning 5p after that chi. With the focus shifted to her, it seemed like a good place to lie in wait for someone to play safe 5-8p against her. Also, whatever her yaku was, 6p is definitely risky versus her last 5p discard, and it would give me a possible iipeiko. Sure enough a couple draws later, I was able to change it in for 9p. Then a couple draws after that, when dude surely thought he was playing safe against her attack by throwing 8p, he was instead throwing into my 11,600.
It was my one bright spot in an otherwise fairly cloudy day. Not rainy or stormy, just dreary and without sun. I don't feel like I under-attacked the rest of the day. I feel like it was a combination of weak opportunities running into better reactions to my attacks. I also ran into several hands where even with me attacking, I was simply outgunned. Some hands were just too big to let go so they were going to be fighting back whether or not I was shooting at them. I'm glad I was able to keep my cool in that one hand, where it's true, had I reached and drawn my own 8p I'd be getting another 6000 points. However the possible swing from plus 11600 to minus what ever I might have lost probably made this covert attack more profitable. It keeps me pretty solidly in the middle of the pack. One big day and I could be either in the running for a spot in C3, or struggling to hold my spot in D1.
Before that happens though, North Kanto final session! Not only won't there be any play off, but they've chosen to go round robin with the table assignments! So those of us without any points can take our attacks straight to those at the top. That means pretty much all out war, and probably, SOMEbody's gonna get lucky. It's like playing the lottery, it probably won't be me, but then it still could be. I've never won the lottery before, doesn't that mean I'm more likely to Sunday? That's just math! I'm taking it to the bank. If I can find one that accepts that kind of deposit.