What Mahjong Fans are Still (just barely) Talking About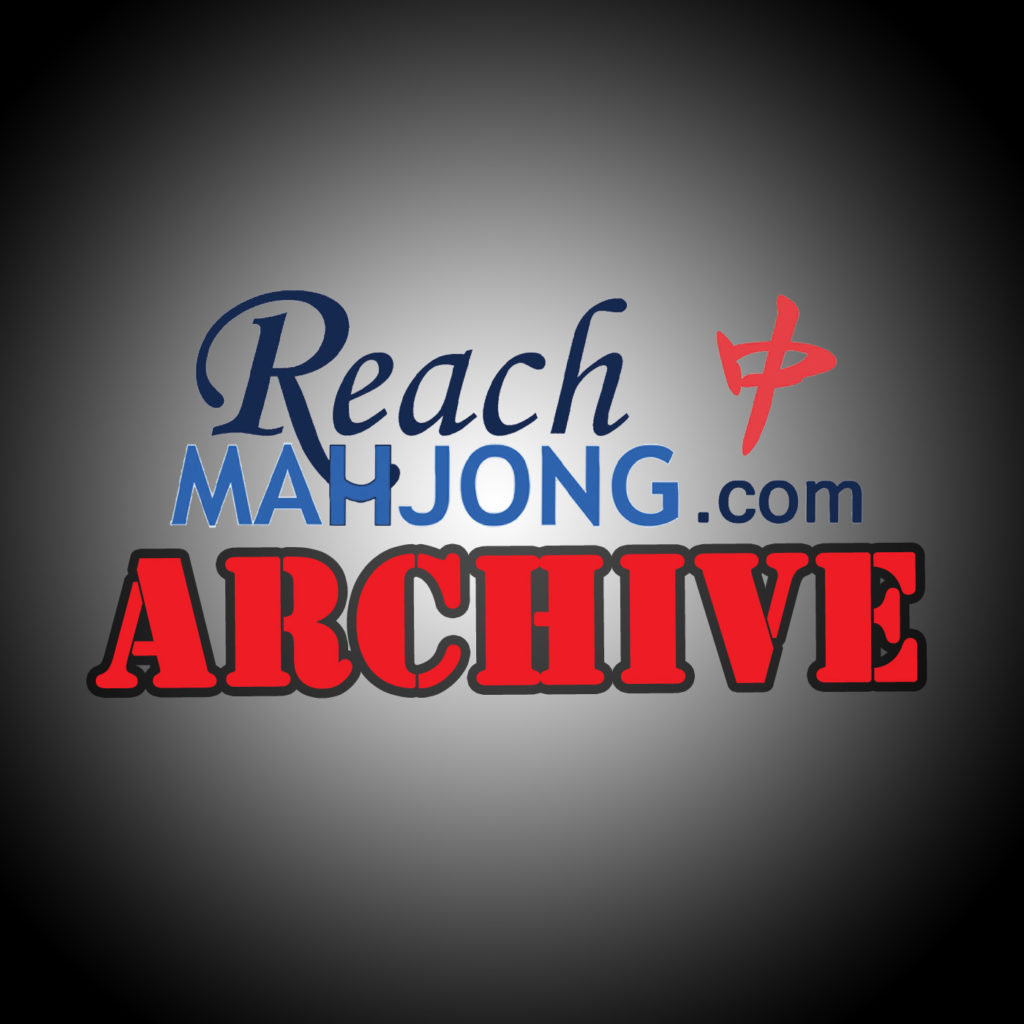 Nearly three weeks after the JPML's 10-tier tournament crowned its winner, the hype and tweets of disgust have died down a bit and in the latest issue of Kindai Mahjong ran a cheerful report on the final table, which was broadcasted live on Niconico. In a not so distant future, the only name remaining of the 30th annual Judansen will be Naoki Setokuma, who won the event for the third year in a row.
The day before it was announced that Masato Horiuchi had lost his privilege of continuing in the event as well as participating in any other professional events for the next year, for reasons which will be laid out below. The debate surrounding this punishment is about fairness. It seems the most fair thing we can do at RM.com is report the events and hope that this episode is not simply lost in history.
The 10-tier (Judansen) tournament is a JPML closed event. Each level players participate and move on or lose out depending on which dan (grade) they are. The final table includes 4 players who have won their spot and the previous year's winner for a total of 5 players.
The players on this year's final table were:
Naoki Setokuma
Takeo Kojima
Makoto Sawazaki
Masato Horiuchi
Tsuyoshi Nakamura
The first 2 days consisted of 8 games and games on November 16th, the games were delayed. Before play began a special video was played featuring the official: Takahiro Fujiwara and the president of JPML: Shigekazu Moriyama. Fujiwara explained what Horiuchi did, explained that it could not be confirmed in the video, but promised that all who were present noticed that Horiuchi slammed the 3b he drew, making it look dangerous, and sighed on the discard, making it look like he folded the hand. He apologized for not stopping the game at that point, explaining that he thought he could not stop something being broadcast live. You can see the video, in which you can't see anything, here: 1384591266
President Moriyama went on to read an official decree of the unanimous decision by the committee to disqualify Horiuchi.
The article on JPML's website dubs this event an "unprecedented accident." It reads:
"Those who watched the broadcast already know that in the East-4 hand Horiuchi was set on winning the hand and even though he drew a 3b, which was a safe tile for Kojima's riichi, he made it look as though he drew a dangerous tile and discarded the other 3b from his hand with a sigh, as if he were folding. This was shamisen*-like unfair trick play. (Horiuchi was waiting on a safe 1b for a 7700 point hand)
Earlier Setokuma drew Horiuchi's winning 1b and even though it was safe to Kojima's riichi he kept it, giving up his tempai (ready). But, after seeing Horiuchi's actions he discarded the 1b, dealing into Horiuchi's hand.
The game was not stopped at that point for the this ill-intentioned and against the rules play and it was reviewed the next day. There was a bit of confusion but after a careful review by the committee, Horiuchi was disqualified and the remaining 4 players finished the event.
It is unfortunate that this completely unexpected and unacceptable situation occurred, but from now on all JPML members must re-acknowledge their awareness and honor as competition professionals and make sure something like this never happens again."
Horiuchi followed up this video with 3 tweets:
Nov. 16
There was a problem with the hand I won in the East-4 hand of the 8th game in the Judansen final and I was disqualified and suspended from public tournaments. I apologize to everyone who supported me and all those involved. I do not plan to quit JPML. During my probation period I will reflect on this and I will do my best to compete for a title sometime again in the future.
Nov. 16:
I don't want to be misunderstood so I would like to add something. I did not sigh when I drew 3b and I have never considered shamisen-type tactics to deceive my opponents. No matter what I have always hoped for pure mahjong competitions based only on skill. The hand in question was a critical moment and I was breathing heavy and put too much strength in my drawing hand.
Nov. 19
At Judansen I had no ill-intentions but I apologize for causing trouble and inviting misunderstanding. I will take preventive measures to make sure it doesn't happen again and start over. My official punishment will be determined at the January committee meeting. I will let you all know when I am able to resume my activities as a pro.
Despite his numerous fans, Horiuchi has been chastised in the past by professionals in the committee for his play, but not for his table manners. Some higher-ups have been unhappy with his recent success, but because the JPML systems reward past winners with "seeding", once a player has won a tournament he's all the more likely to appear on future final tables. With this incident Horiuchi has also lost all seeding privileges he once held for his multiple titles.
It is true that this is an unprecedented accident. However, the "unprecedented" part is certainly in the punishment, and not the crime. JPML has now set a precedence for penalizing sighing. It will be interesting to see if this continues.
As a perhaps interesting footnote, the members of the JPML committee mentioned above who unanimously decided this punishment changed this year. There is now only 1 female member and a number of younger members were dismissed at some point in time. After the event was over, one of the officers of the committee also tweeted that he heard about Horiuchi's situation, but had not yet heard who the winner was. That tweet was later deleted.
If I were to voice only one opinion here, with Setokuma's superior skill level and strong discard of the 1b, it seems unlikely that he thought 1b was still safe to Horiuchi and even more unlikely that any part of his decision was based on Horiuchi's table manner.
*"Shamisen" is a bluff or lie about your hand