Archive for the 'Featured Products' Category
Apr 28th, 2014
by jenn
The White Dragon Set has been MahjongMart's bestseller for years.

But, when our supplier ran out of stock with no sign of restocking in sight, we had to find an alternative.

For just $5 more than the popular White Dragon Sets, we introduce the King Tile Set!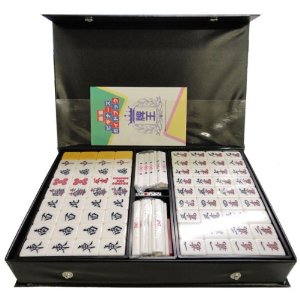 The case is nicer, it includes trays for the tiles, the scoring sticks are bigger and there are dealer markers (chicha markers) included!

The set is still compact so it's easy to tote around if you so desire and you can buy yours now with just a few clicks! Check out the King Tile Sets on MahjongMart.com.
Tags: mahjong, Mahjong Products, mahjongmart, reach mahjong, Riichi, riichi mahjong, set, tile, tile sets
Posted in About, Featured Products |