RM with USPML at PAX EAST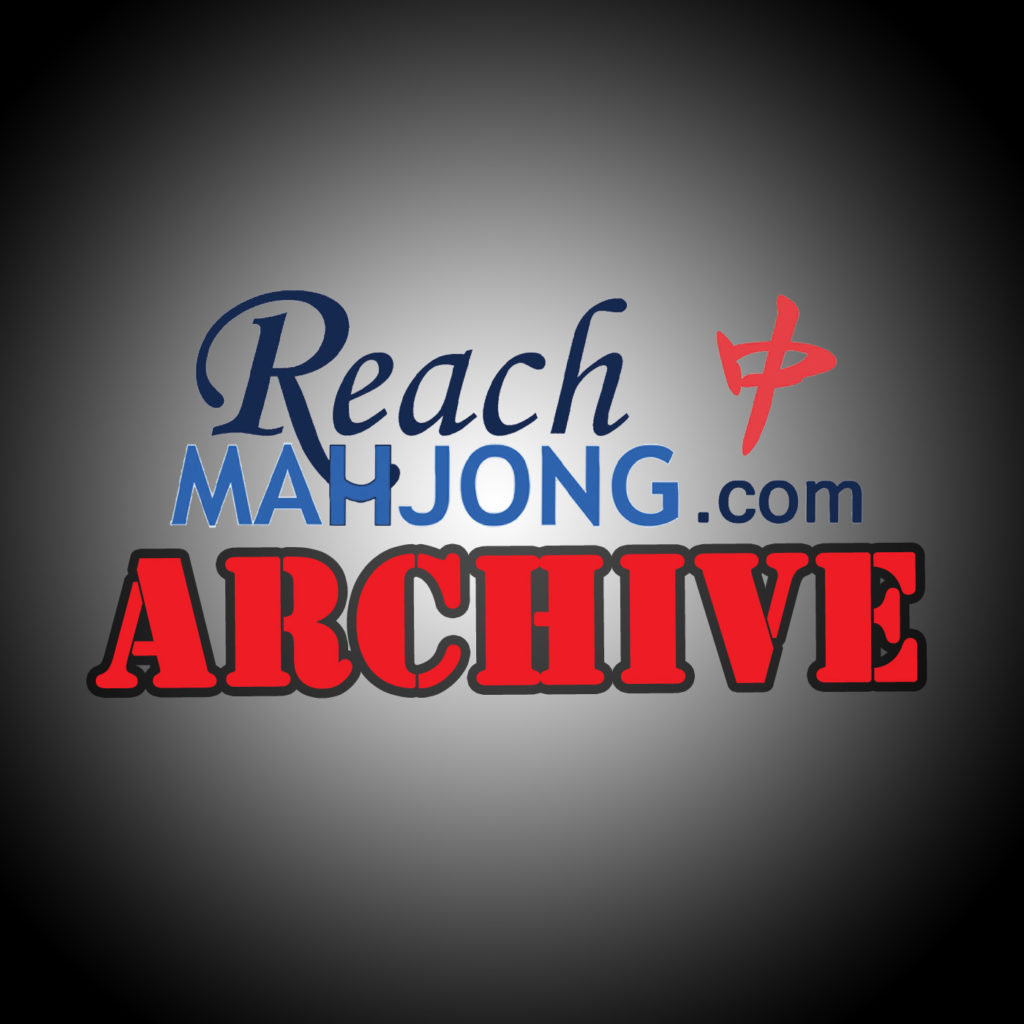 Hey, long time no write! Garthe here back from the not really dead, just fooling around too much, and now I'm about to head off to Boston with Gemma to fool around there.

YES! Gemma and I are headed to PAX EAST 2014 in Boston this weekend, and from what people said about last year's event, it sounds like we are in for like the awesomest time ever. And I'm still not even totally sure what we're supposed to be doing there besides just having fun.




OK, one thing I do know we're gonna be doing there is playing mahjong. On automatic tables! Specially shipped from Japan by Reachmahjong.com just for this event! David Bresnick, president of the US Professional Mahjong League, has superhumanly managed to set up a booth for mahjong at the convention. I can't wait to get some people drawing, discarding, pushing buttons, and winning hands! We're also bringing some old school tables where we'll be setting the tiles up by hand, so you can get the feel of how it used to be in the olden days. You know, 30 years ago. Maybe we'll even give a few tips on old school cheating. Teeheehee!

Besides showcasing Japanese mahjong I'm pretty excited to hit some of the panels and shows. There is a lot to take in, from throwback talks on D&D to all the new games I don't know because I'm old, it'll be easy to get distracted from our primary mission. "Games that are so bad they're good" sounds interesting because let's face it, crap is entertaining. Then there's the talk by Pinball world champion Bowen Kerins where I will try and fail to impress him with my knowledge of Addams Family and Bride of Pinbot. "The most evil game developers in the world" sounds intriguing too. And with a Japanese title, I can't miss "Isshoukenmei: Localizing Japanese games." Maybe I can fool someone into thinking I'm employable again.

Japan Professional Mahjong League's winter hiatus has finally ended with our first league session of the year on Sunday. After 2 months off we are ready to play and excited to be trying to get some other people into our favorite game. While we are bi, tri, or maybe even quad curious having played lots of different rule sets from around the world, I think we'll be sticking to Japanese mahjong on this trip. So brush up on your skills with a look at some of the old posts on Reachmahjong.com. If you don't have time, come on by our booth anyway! It's the US Professional Mahjong league's booth, C125. We can't help but have fun. We're playing games!